The-Southerner.com - Online Guide to Davidson County NC
The original North Carolina county of this name was created in 1786 what was then the far western portion of North Carolina, with its county seat at Nashville and a territory covering most of what is now Middle Tennessee. When Tennessee was established as a separate state in 1796, this county became Davidson County, Tennessee.
The current North Carolina county was formed in 1822 from Rowan County. It was named after Brigadier General William Lee Davidson, an American Revolutionary War general killed at the Battle of Cowan's Ford on the Catawba River in 1781.[3][4]
In 1911, a new county called Piedmont County was proposed, with High Point as its county seat, to be created from Guilford, Davidson and Randolph Counties. Many people appeared at the Guilford County courthouse to oppose the plan, vowing to go to the state legislature to protest. The state legislature voted down the plan in February 1911.[5][6]
The

Lexington Barbecue Festival

is a one-day food festival held each October in Lexington, North Carolina, the "Barbecue Capital of the World.".
CANCELLED
8/24/2020
Watch video to see how to make this recipe!
CLICK ON CHAIR
THOMASVILLE, NC
HIGH POINT NC - CLICK ON PHOTO
LEXINGTON, NC - HOME OF NC'S LARGEST BREADED TENDERLOIN IN THE STATE. FROM THE BUTCHER'S BLOCK
Loading Family Features Article
Breakfast Success with Blueberry Donuts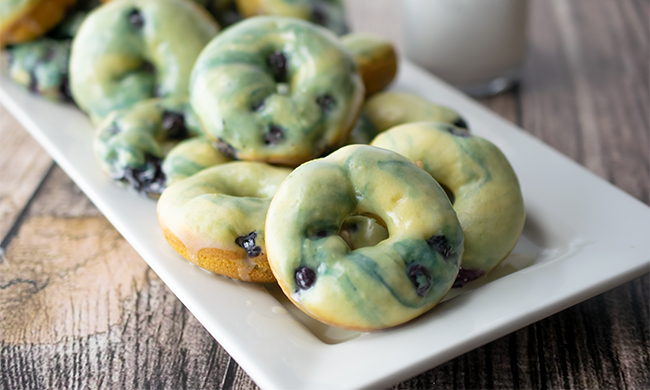 (Culinary.net) From the first ring of the alarm to tying shoes and heading out the door, busy mornings can be stressful for the entire family. While many shortcuts exist to make the start to your day easier, one simple solution is to have breakfast ready to eat on the go.
Handheld foods make it easier to enjoy morning meals while at the office or in the classroom. These Blueberry Cake Donuts provide a tasty way to add sweetness to your morning as a convenient breakfast option for starting the day strong. Just take a few minutes over the weekend to whip up the batter and bake before adding a sweet glaze to take some of the stress out of the week.
Plus, because they're a kid favorite, you won't have to convince your little ones it's important to eat breakfast before starting a full day of learning at home or in the classroom.
Find more breakfast recipes perfect for busy, on-the-go mornings at Culinary.net.
Watch video to see how to make this recipe!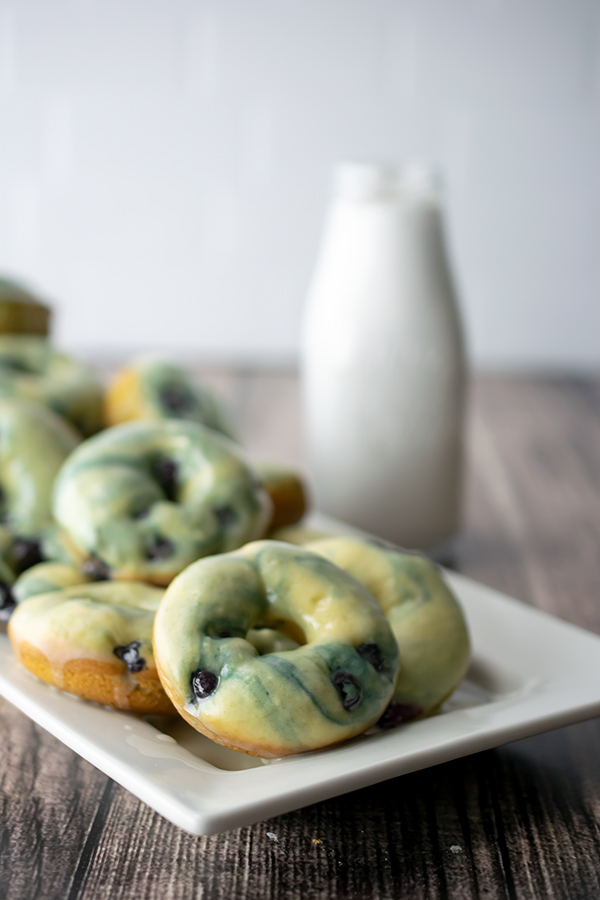 Blueberry Cake Donuts
1 cup cake flour*
2 cups all-purpose flour
1 teaspoon baking soda
2 teaspoons baking powder
1/3 cup butter, softened
1 cup sugar
1/4 teaspoon salt, divided
2 teaspoons vanilla extract, divided
2 eggs, plus 1 egg yolk
1 cup buttermilk
2 cups blueberries
2-4 cups powdered sugar
1/2 cup milk
Heat oven to 350 F.
In large bowl, whisk cake flour, all-purpose flour, baking soda and baking powder.
In large bowl or stand mixer bowl, beat butter, sugar, 1/8 teaspoon salt and 1 teaspoon vanilla until fluffy. Add eggs and yolk; mix until creamy. Alternate adding buttermilk and flour mixture until blended.
Remove bowl from stand mixer, add blueberries and stir until combined.
Fill piping bag with batter. Fill mini donut pan cavities about halfway.
Bake 8-10 minutes. Cool completely.
In medium bowl, whisk 1 cup powdered sugar, milk, remaining salt and remaining vanilla extract. Add additional 1-3 cups powdered sugar until mixture reaches desired thickness.
Dip cooled donuts in glaze and place on wired rack to drip off excess.
Substitution*: If cake flour isn't available, measure 1 cup all-purpose flour and remove 2 tablespoons. Add 2 tablespoons cornstarch.
SOURCE:
Culinary.net